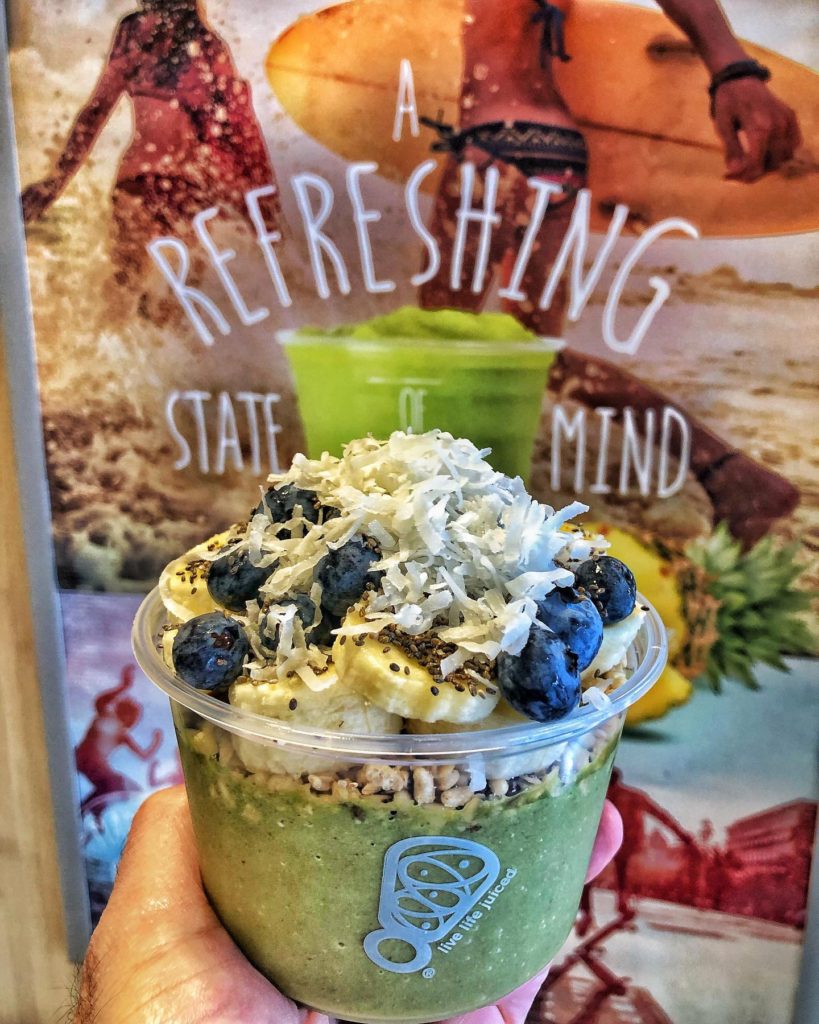 Being healthy never tasted so delicious! Noah, the nutritionist @juiceitup created this Custumiza-Bowl for us. It's got all of our fiber, proteins, and greens in one bowl. ⠀
⠀
It's a Pitaya Passion Bowl with Hemp Plus Granola, Chia Seeds, Fresh Banana, Coconut Flakes, Fresh Blueberries, "Make-it-Green" Boost, and Probiotic boost.⠀
⠀
Head over to @juiceitup for a chance to win a bowl for yourself! Happy April Açaí Month!
Juice It Up!
Riverside Plaza, 3540 Riverside Plaza Dr #318, Riverside, CA 92506
(951) 222-2128