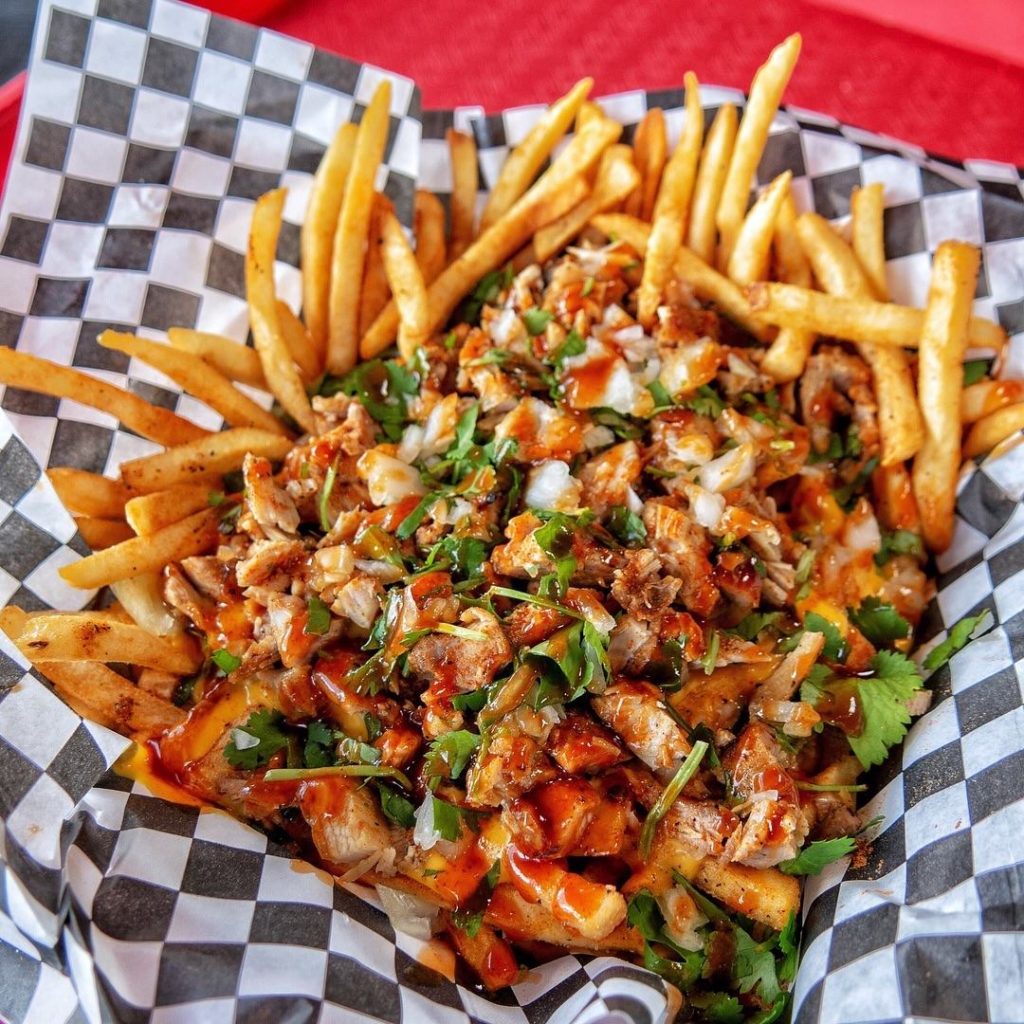 Who wants Ninja Fries from Genkiyaki in Riverside?

Everyone… because they're awesome!

It's thin cut fries topped with cheese sauce, teriyaki chicken, onions, cilantro, and Ninja Sauce!

Their signature sauce seems like a combination of a sweet teriyaki and hot sauce.

The mild version was sweet and spicy enough to keep us grabbing fork after fork full of these amazing fries.

These were easily some of the best loaded fries we've had.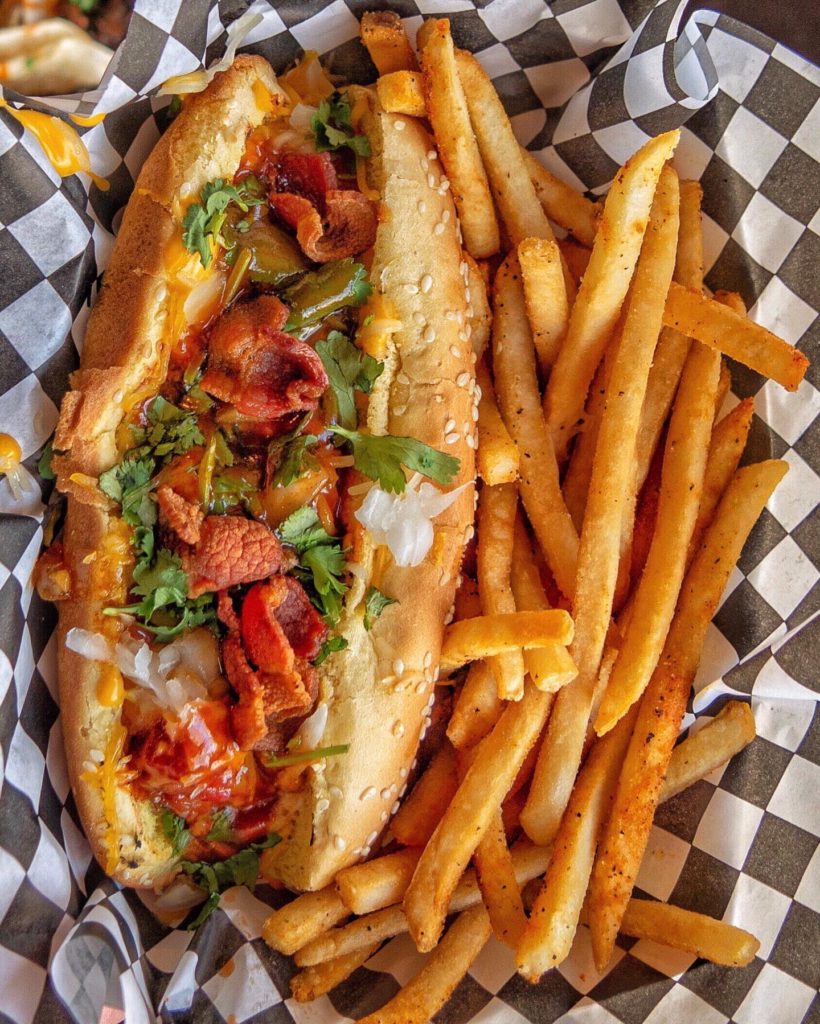 Ninja Dogs at Genkiyaki are awesome! Comes with cheese sauce, Ninja sauce, onions, cilantro, and bacon!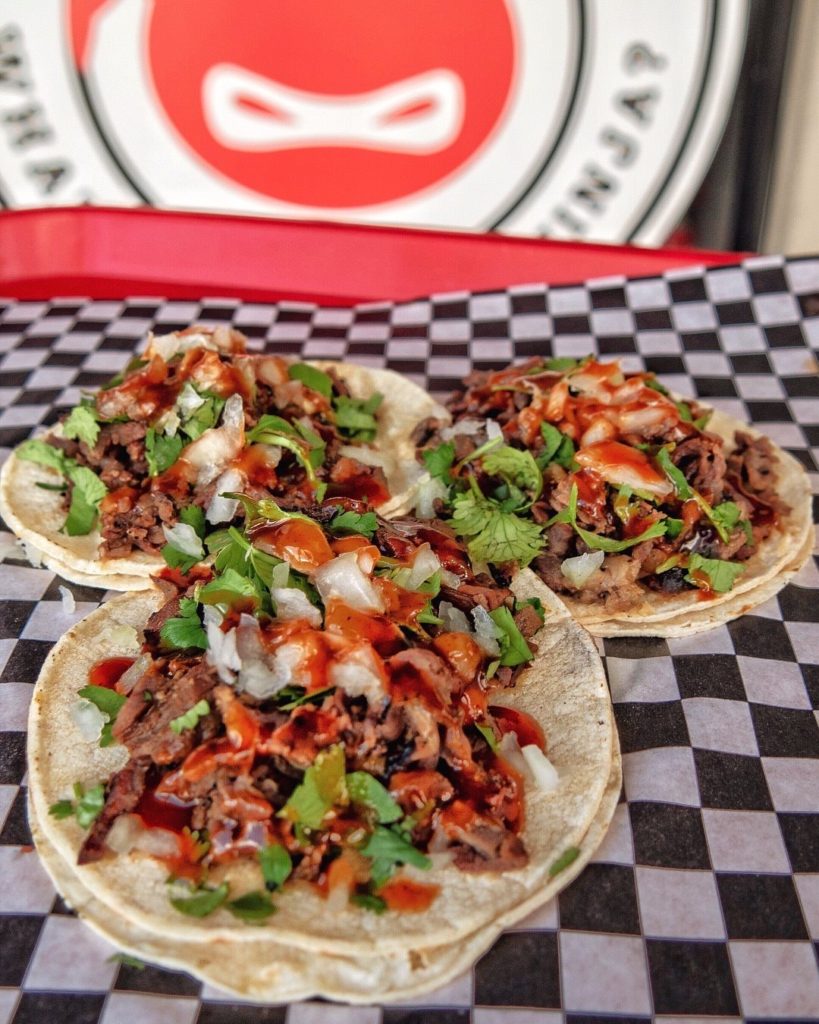 Check out the Ninja eying my Ninja Beef Tacos! Back off dude… they're mine! ? BTW, Their Ninja Sauce is world class. It's the perfect mix of sweet and hot. ??
Genkiyaki
1400 University Ave a109, Riverside, CA 92507
(951) 783-9110